AUDITION & COMPARE
Compare your audition results with a global average — or others on your team. Use it as a base-line training tool. Looking to hire the best engineer — compare their results.
COMPLETELY ONLINE
No mixing console required. This is a completely open-ended online listening exam for anyone's ear. Take it anywhere.
LISTENING EXAMPLES
Sometimes there will be something obviously incorrect. Other times it might be acceptable. Can you tell the difference?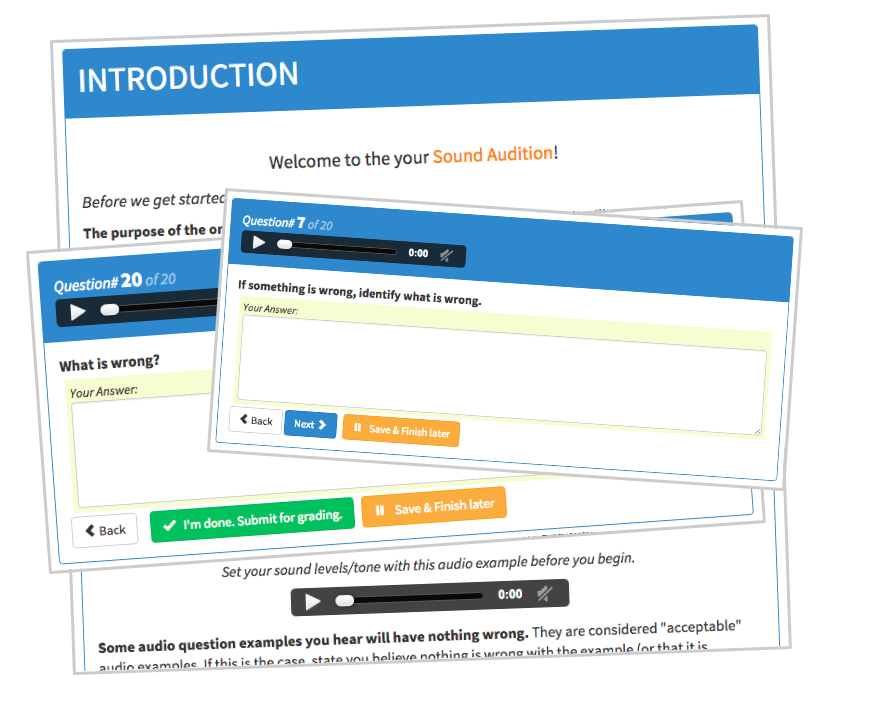 Do you know what's wrong with this mix?
Take a listen. Can you figure out what's wrong with this mix. Most people think they know.
Listen