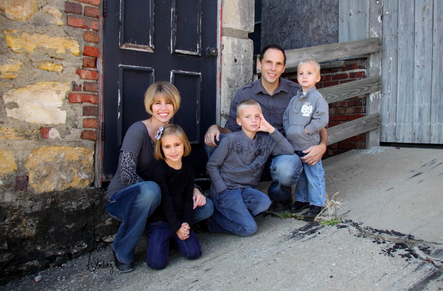 Welcome to Sound Audition. My name is Bryan Nelson. After spending time with incredible audio engineers from Clair Brothers — came the launch of Sound Audition. Auditioning musicians is easy. But how does one go about discovering the ear of someone who says, "Oh yeah, I run sound." I hope this resource is helpful for others, like it has been for me. Sound Audition users have a direct communication path to me at any time, and it is my pleasure to work with 1,700+ worship and sound environments.
I live in Kansas City, MO with my wonderful wife Lisa and our three kids: Joshua, Kayla and Tyler. Lisa is musician herself, with a Masters in Music Theory. Sound Audition is a side project for me that launched in 2015. Helping resource musicians and technical artists with online tools such as My Music Writer (custom music writing service), Song Key Calculator (get those songs in a singable range for vocalists in church), as well as Sound Audition (online listening skills test) are passions of mine.
If I can be of help to you or your team, or if you are needing support for Sound Audition — get in touch via info@soundaudition.com.

---
FAQ & Terms
How do I invite others in my organization to take an audition?
After you are logged into your account, use the "Invite" tab located on your main audition page.  You only need a person's name and email address to send them an audition. An email will be sent to them inviting them to take their audition.
How do I purchase Sound Audition to use after my free trial?
After the free trial, you can access our payment page to purchase single auditions or an annual subscription for unlimited auditions. You will want to be logged into your account when you checkout for payment.
What is your Privacy Policy & Terms?
Please see our Privacy Policy & Terms here.